About The Authority
Pleasant Valley Water Authority was incorporated on November 7, 1966 and construction of our water distribution center began in the mid 1970's.
The PVWA purchases most of its water from the Municipal Authority of Westmoreland County and some of its water from the Indian Creek Water Authority. The PVWA is a distribution center, and our fresh water comes from the Youghiogheny River.
Our mission is to provide water service for the residents of Bullskin Township, Pennsylvania. We also service a portion of Connellsville Township, and some commercial properties along the Route 119 Corridor.
As of yet, we do not provide water services to industry. We also supply water to Pennsylvania American and Bulk Water Haulers.
At Pleasant Valley Water Authority, we encourage customers to stop by the office if you have questions or to pay your bill in person. We are not too big to develop a personal working relationship with each residential and business customer that we serve, and we want you to feel comfortable contacting us when needed.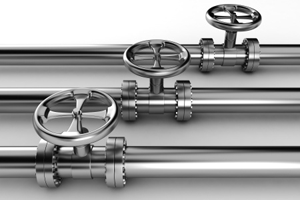 What constitutes a water service emergency?
Main line break
A service line break
A meter that is leaking (more than a drip)
Fire hydrant gushing water
PVWA's office hours are: Monday through Friday, 9:00 a.m. to 4:30 p.m.
Our phone number is 724-628-2930.
If you have an emergency after office hours or on weekends, please call 911.